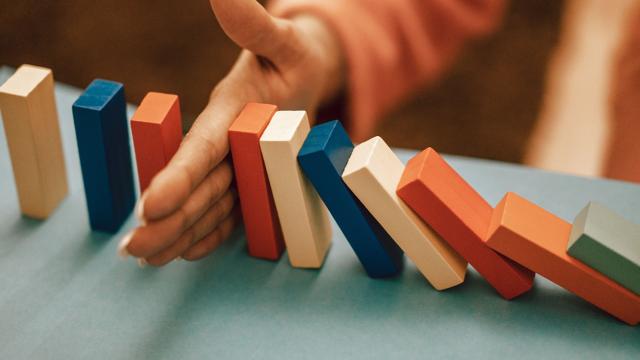 How ERP Software Can Help Resolve Critical Challenges In Your Company?
ERP software is what your business runs on, and it should provide both support and guidance for smooth and effective operations. Every company has its challenges, some of them are market-related, others are not. Either way, the issues should be recognized and mitigated as soon as possible. Here are a few serious issues that can have dire consequences, yet all can be resolved simply by implementing enterprise-level ERP software:
Increasing difficulties in everyday operations
As businesses grow and evolve, they often encounter a range of operational challenges. These challenges include the unavailability of critical data in specific departments or across the organization, leading to delays in decision-making or even rendering it impossible.
Additionally, a prolonged chain of information exchange can hinder efficiency, and the inability to exchange data between systems can introduce delays and errors in crucial processes. Furthermore, the failure to implement new, critically important systems in a timely manner can result in delayed strategic activities.
Productivity below optimal levels
A common issue plaguing companies and hindering their productivity is the absence of well-defined and suitable processes. When processes lack clarity or fail to align with an organization's objectives, productivity can suffer considerably.
In response to this challenge, ERP systems offer a compelling solution. ERP systems come equipped with a wide array of meticulously designed and tested processes, honed through years of industry experience. Rather than investing significant time and resources in creating processes from scratch, organizations can readily implement these pre-established ERP processes.
Numerous companies from various sectors have affirmed the success of this approach through validation. It has proven to be a recipe for success, consistently boosting productivity and ensuring companies remain competitive in the ever-evolving business landscape.
Growing frustration among employees
One of the often overlooked but critical challenges in a company is the growing frustration among employees. When employees are required to use tools that make their jobs harder than necessary, it can lead to not only individual dissatisfaction but also broader issues for the organization. Subpar tools used by a large workforce can result in delays, misinformation, and errors, exacerbating the frustration felt by employees.
It is crucial to understand that the workforce is the key to every company and it plays a significant role in generating the bulk of its value. Therefore, equipping employees with the best tools to maximize their potential and productivity is essential, and a great ERP system is the solution
Problematic bookkeeping and controlling
One of the critical areas where organizations often encounter challenges is in bookkeeping and controlling, particularly when data is not well-structured or readily accessible across the board, especially within finance departments. This lack of efficient data management can lead to significant problems on the horizon.
Both internal and external audits become needlessly challenging when an organization struggles to maintain its financial records and data in a streamlined and organized manner. These audits are crucial for ensuring compliance, financial transparency, and the overall health of the company. Implementing an enterprise-level ERP system can be a game-changer in this regard as it ensures that financial data is consistently structured, readily accessible, and accurate.
Leadership lacking proper information
Effective leadership relies on informed decision-making, and one of the key elements often lacking is access to real-time business intelligence reports based on reliable and accurate data. In any company, high-level employees, including executives and managers, should have the ability to access timely business intelligence that provides actionable insights.
When leaders are missing these critical tools, they may find themselves making decisions in the dark, leading to potential inefficiencies and missed opportunities. Enterprise-level ERP systems offer a solution by providing momentary access to up-to-date business intelligence reports. These reports are derived from a robust and accurate data foundation, empowering leadership to make informed choices, steer the organization effectively, and drive growth and success.
Final note: Staying competitive through technology
Not keeping pace with technology is a hidden danger that can quietly infiltrate any organization and suddenly render the business uncompetitive. In a world where technology continually evolves, your business should evolve in tandem. Failing to do so leaves you vulnerable to being outperformed by your competition.
Enterprise-level ERP systems provide the means to unlock features and functionality that can elevate your business quickly and efficiently. These systems are designed to incorporate vast industry knowledge into their architecture, making them market-leading products. By adopting such a system, you not only keep up with technological advancements but also ensure that your business remains at the forefront of your industry.